Inner Ocean Records
"Soft Landing" EP Design
Over a year in the making, Soft Landing is a dynamic and personal collection from Eugene, Oregon based producer Oatmello. Unafraid of open space and mellow tones, these 7 songs dance and play around soft piano and guitar lines that take flight; elated and free. The Vinyl features the brilliant artwork from Baby Eyez, which Epigram developed into a comic book style inner sleeve layout.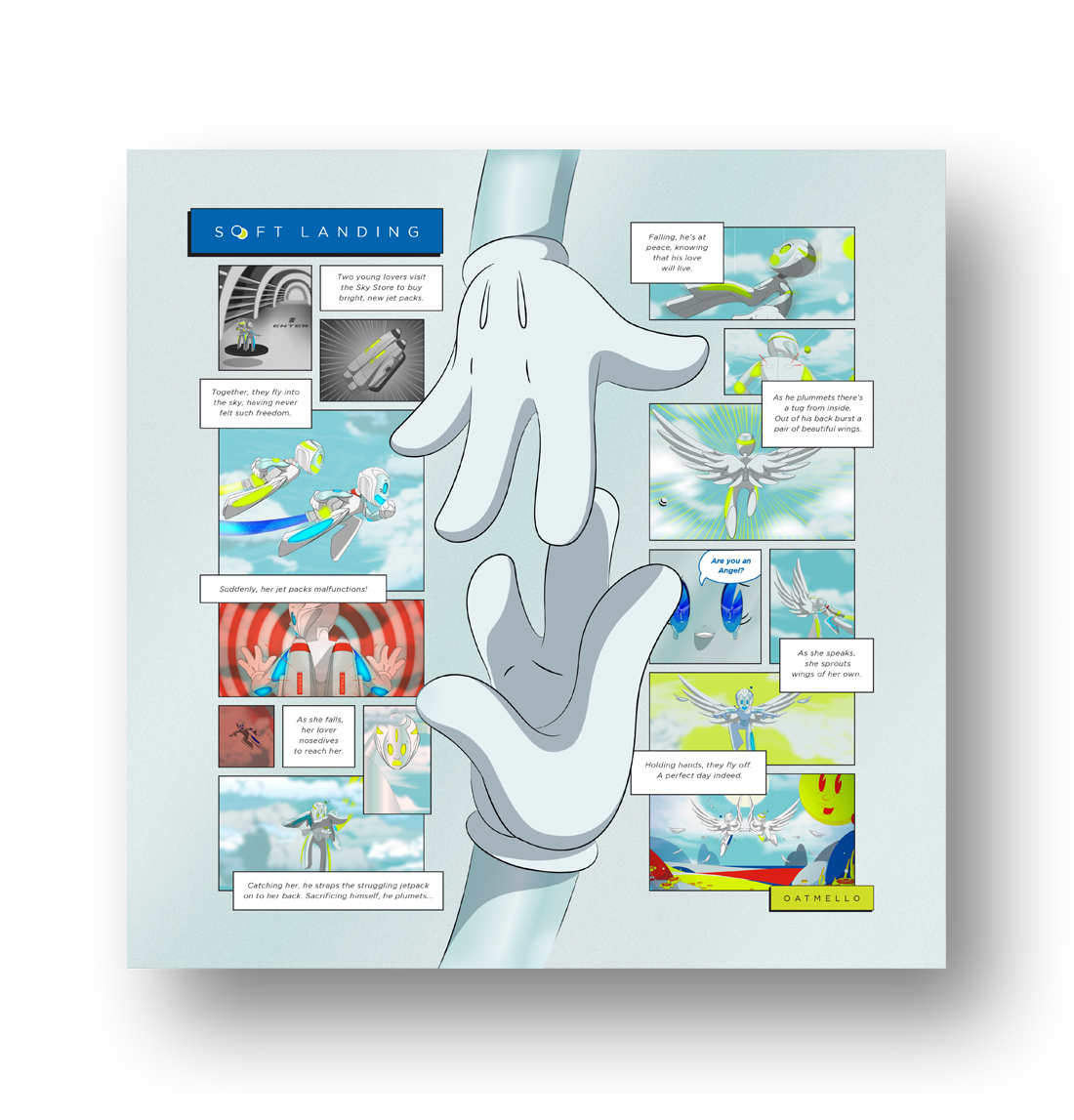 Comic Book Style Insert
Using Baby Eyez's artwork as a basis, we were able to bring it to life by creating a comic book-style layout on the insert. The comic-book panel translates the paired video on to a printed format.
Illustrations by Baby Eyez